Squishy the Turtle (Ludum Dare 34)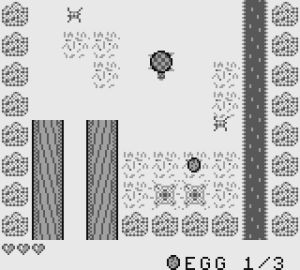 This past weekend I spent some time writing a game! Squishy the Turtle is a Nintendo Game Boy game written for Ludum Dare 34 over the course of 48 hours. It follows the adventures of Squishy the Turtle, who must collect eggs to advance through the world. Squishy can grow and shrink in order to better navigate the world.
See more information on the Ludum Dare entry page, or the page on the site. If you spend the time to try it, please rate it on the Ludum Dare website.
Last note: it works on real hardware!