Squishy the Turtle on display at MAGFest!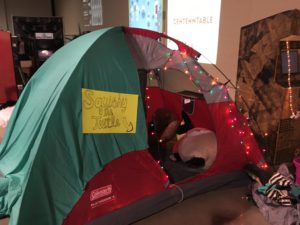 Squishy the Turtle is on display in the Indie Arcade at MAGFest this year! Thanks to the wonderful people at Babycastles, it is being showcased on a Super Gameboy, in a cozy turtle tent! If you're here, check it out!
Of course, this warranted giving the game a little extra love – I released a special MAGFest edition featuring a high score table for fastest completion times! It also features some minor graphical/movement fixes, as well as some level tweaks to be more fair. The new version is not available on the site yet! I plan to do that after the dust settles post-MAGFest.
Anyway, that's it; I hope some folks get to play it and enjoy it!